Alucast was formed in the late sixties and is based in the heart of the industrial West Midlands- an appropriate location for a company that offers a single-source supply of sand, gravity and high-pressure aluminium castings.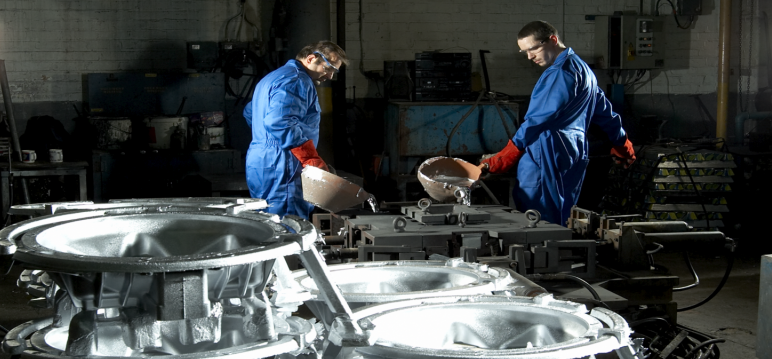 Our services include aluminium gravity die casting, airset sand casting, low pressure casting & high pressure casting equipped with fully automated pressure die casting machines. We also have machining up to 5 axis, x-ray & dye penetrant testing all on site.
Due to the vast array of competencies Alucast is unlikely to tell you it cannot be done.
HISTORY:
Alucast was established in 1967 as a sand casting business making aluminium castings based in Bentley Mill Lane, Walsall. New premises were acquired and a gravity diecasting department was added. With a dedication to growing the business in the Black Country, the owner acquired another casting business in 1973, Tipton Non-ferrous.
1992 Saw the business interests change hands. By this time, we had developed a 'can-do' philosophy such that it would not turn away very complex parts. We continued to expand with the opening of a pressure die-casting business provide the business all three major aluminium casting processes.
In 2001, all manufacturing moved to one plant at Western Way, Wednesbury, the current Alucast site. Having enabled the us to grow from 5 employees to a company with an £5M turnover and 79 employees.
Tony Sartorius (Chairman) and John Swift (MD) then took over the business. The company has continued to develop, acquiring a machining business in 2008. This lead to growing sales to nearly £9.0m with 110 employees. The company has survived the ravages of the 2008-2009 downturn, which halved its turnover. This has since been restored to around £8m with 105 people now employed.
Now an award-winning aluminium casting business well known in the Black Country, Midlands, the UK and abroad. The company won the Manufacturer of the Year award in 2012. The company now exports more than one third of its product.
SECTORS:
Alucast Ltd has experience of supplying components for almost every industrial sector, using the manufacturing methods of Sand casting, Gravity Die (Permanent Mould) casting, Low pressure casting and High Pressure Die Castings.